Our residents put it to a vote, and the name is…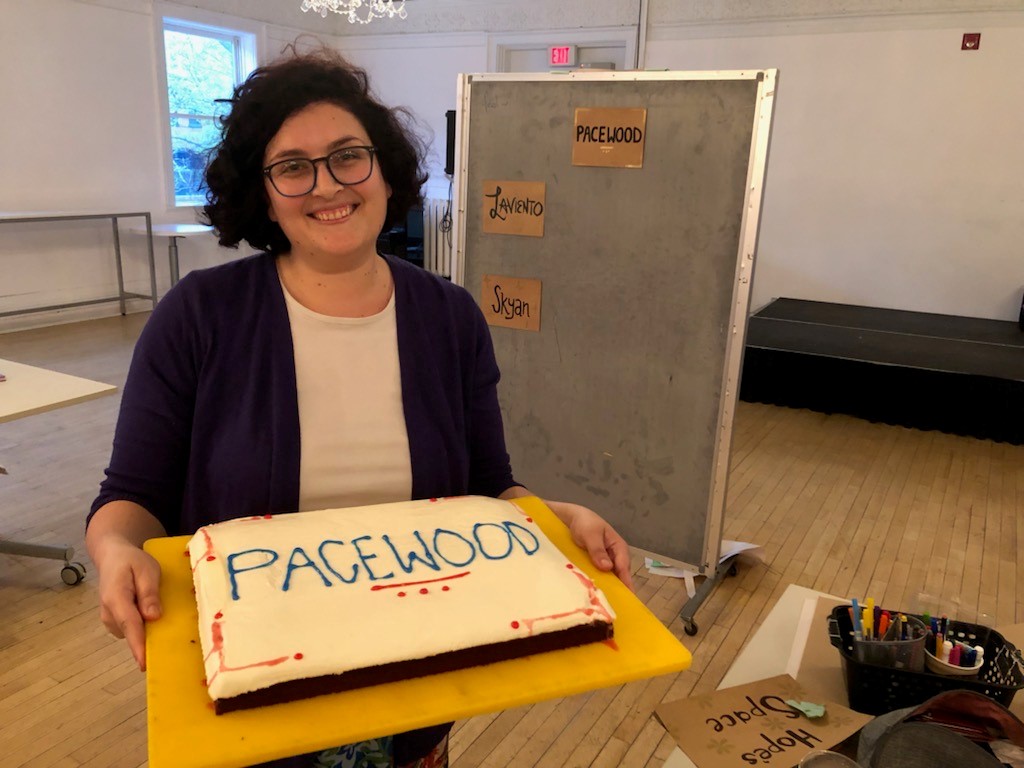 PACEWOOD!
A few months ago, residents from our 2SLGBTQ+ shelter crowded into the common area for a meal and conversation. At the front, a staff member stood with a paper in their hand and asked one question: what would you like the name of your new home to be?
"Pace" refers to moving at your own pace to overcome adversity. "Wood" is a connection to nature; the peace of belonging to a community which fully accepts you for who you are."
Since opening its doors, Pacewood has been a refuge for queer and trans people fleeing violence. Several residents have immigrated to Canada from countries where the queer community faces abuse and even incarceration.
The 519 refers clients seeking support to Pacewood. With a focus on trans women, the shelter provides a safe place to sleep, three meals a day, and around-the-clock supports for residents.
Roan fled Jamaica in fear of their safety. They say although they've experienced homelessness, it's nothing compared to the abuse they experienced back home. They are grateful to Homes First for providing a warm bed, food and new friendships.
"Because you're homeless… it's not the end of the world. There's light at the end of the tunnel."