"Volunteering gives you a purpose."
---
It's National Volunteer Week, and over the past two years we've really missed our amazing volunteers! Lianne Mauladin started volunteering at Savards Women's Shelter in 2015 and remains a long-standing supporter of Homes First. Read our volunteer spotlight below!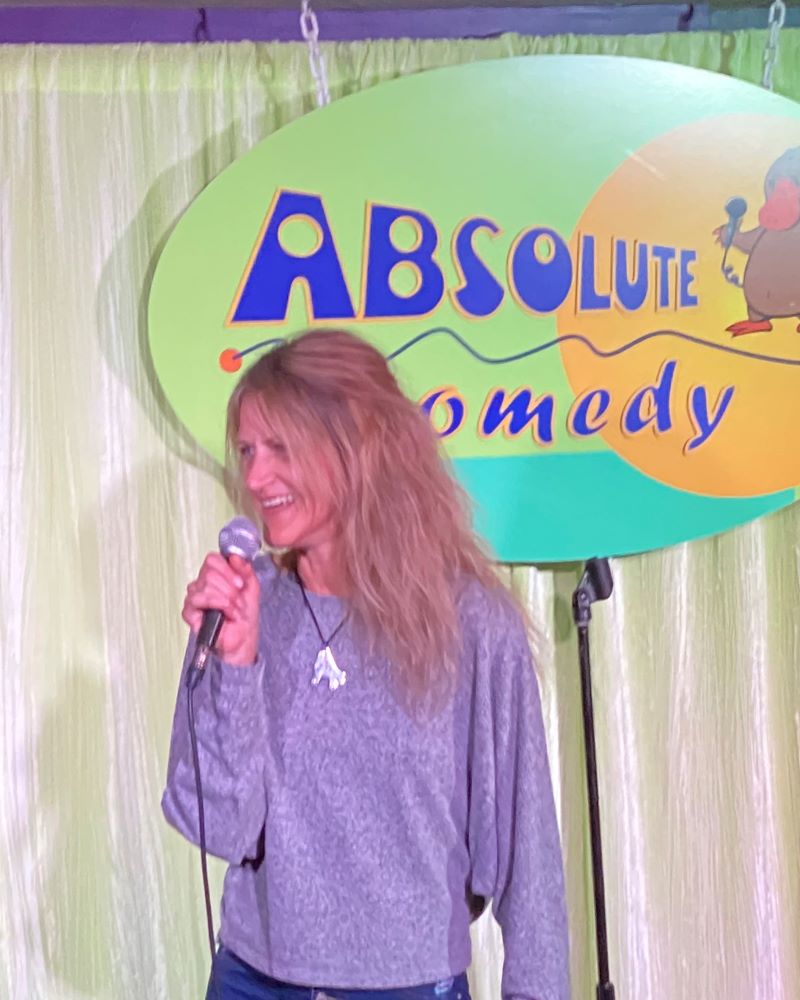 In her spare time, Toronto teacher Lianne Mauladin loves giving back to her community and making people laugh. Lianne performs as a standup comic across North America and has even appeared on ABC's The View. But out of all the audiences she's performed for, the one that remains closest to her heart is a group of women living at Homes First.
When she moved to Toronto in her late 30s, Lianne started doing standup to meet new people. Since then she has helped others find similar connections as the creator of Canada's longest-standing all-female comedy show. Volunteering has always been a part of her life, so when she discovered she lived close to one of our women's shelters, Lianne knew exactly what she wanted to do.
A good laugh heals a lot of hurts
After reaching out to a few friends who have performed at Just for Laughs and the Winnipeg Comedy Festival, Lianne approached Homes First about putting on a show.
"I thought, wouldn't it be nice to bring an all-female show to this shelter and see if we can make some people laugh?" Lianne recalls. "There were a couple of women who even got up and told a joke at the end. So right from the beginning, it was a really positive connection."
Soon after their first performance, the comics started asking when they could do another show. For Lianne, the most important part was letting the women know that there are people who care about them in their community.
"All these women were somebody's best friend in high school; they're somebody's sister; they're somebody's daughter, and it's just nice to make people smile who don't have people in their life that make them happy," she says.
"Volunteering makes you feel part of a community."
Since then, Lianne has performed at several Homes First properties. Throughout the pandemic she has continued to support our residents through clothing donations and sharing our cause on social media. Now that we are able to start onboarding volunteers again, Leanne plans to host another comedy show in the near future.
"I think that volunteering gives you a purpose – it makes you feel good and part of a community. It's not nearly as selfless as people think," says Lianne. "If you're in a position to help you just have to. There's too many people that need it."
For more about Lianne and to see her perform visit: http://www.liannemauladin.com/
Thank you to all of our volunteers who have dedicated their time and skills throughout the years! We can't wait to have you back.