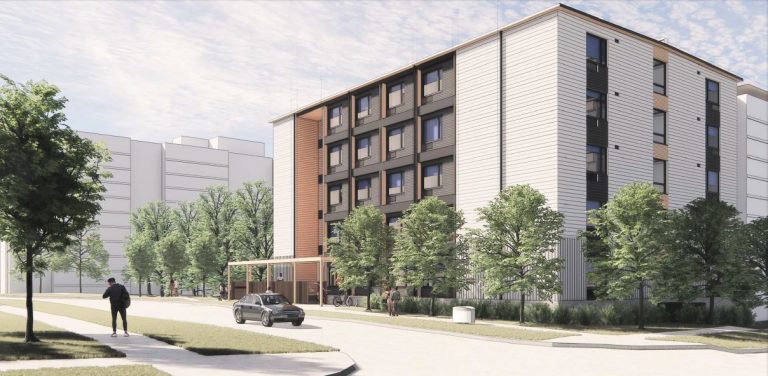 As we approach 40 years of helping our city's most vulnerable, we are excited to announce that construction is underway for a new supportive housing building at 39 Dundalk Drive! We are thrilled that the City has selected us to provide permanent housing and 24/7 support for approximately 60 people who have experienced homelessness. Future residents will be moving into studio apartments and will also have access to a commercial kitchen and programming space.
Modular homes are a cost effective and rapid way to help people achieve housing stability. The units are built off-site in a factory before being transported to their new location and assembled by a builder. As part of the HousingTO 2020-2030 Action Plan, the City has committed to creating 1,000 new modular homes in Toronto.
Learn more about the City's Modular Housing Initiative here.